I've talked about Gro Baby diapers a few times before on this blog...most recently, though, i mentioned them on my {life with} Cutie Face blog (
seen here
). These diapers have quickly become my fave go-to dipes (especially the snap version--so my favorite!).
Baby C aka Monkey aka Cutie Face (one day I'm going to stick with a single moniker, I promise) modeled them a few months ago: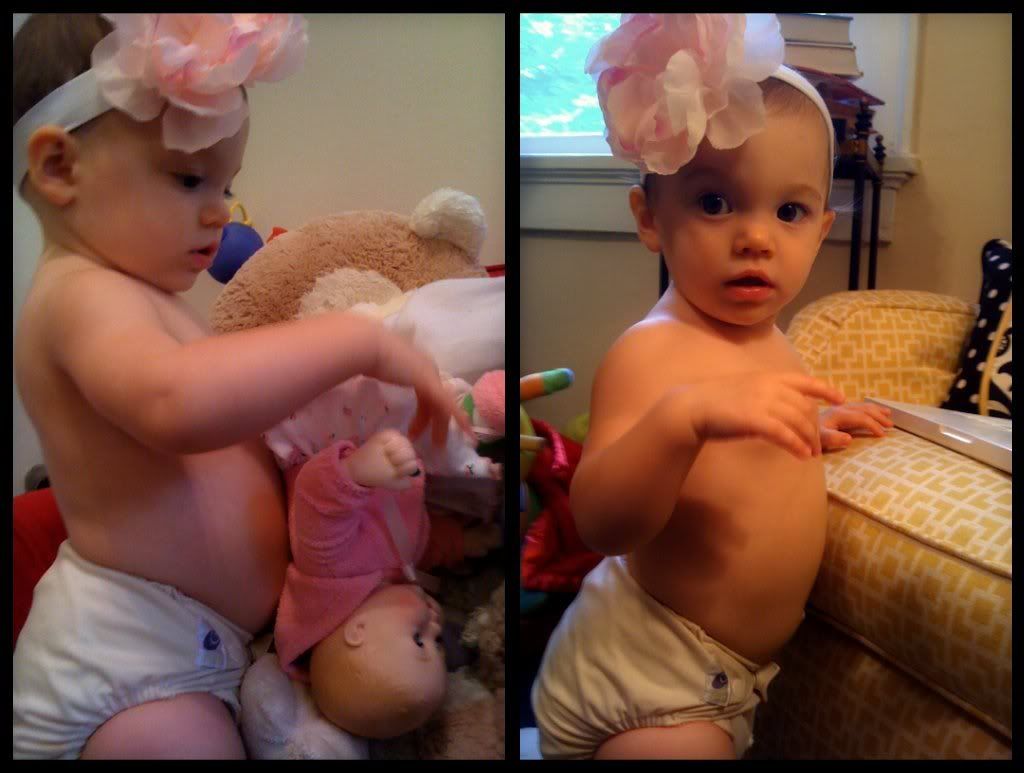 Gro Baby recently came out with
Biodegradable Soaker Pads
. These are kind of like the biodegradable liners that gDiapers sell but they have a few notable differences:
They fit perfectly into the Gro Baby covers (no bunching!)
They biodegrade quickly! The longest they'll last in a landfill is 150 days! impressive!
They STICK to the liner so they won't come out!
They come in two sizes--Newborn/infant and Infant/Toddler
I am hoping to review their new BioSoaker products (compliments of he Natural Baby Co.) and, if I do, i'll let you know how they work!