I usually give a back-story before revealing my pictures but this time around J said just forget it and post them (thank you, boy-genius). So, here I am, simply posting pictures. I feel like this entry is kind of naked without a story so feel free to check out my
personal blog
for more details about the Kids Entry...
Pets Entry
Yesterday, J, C and I took an awesome Sunday stroll and stumbled across two hilarious scenes that would have made awesome entries for this week's pet category. Sadly, i didn't have my camera! ugh!
So, here is a picture of my first baby, Churchill. I just learned that you could do selective black and white with
Picnik
so it was fun to higlight his incredible eyes. He was adopted from a rescue shelter but we think Churchill is part Russian Blue/Korat. I❤Churchy!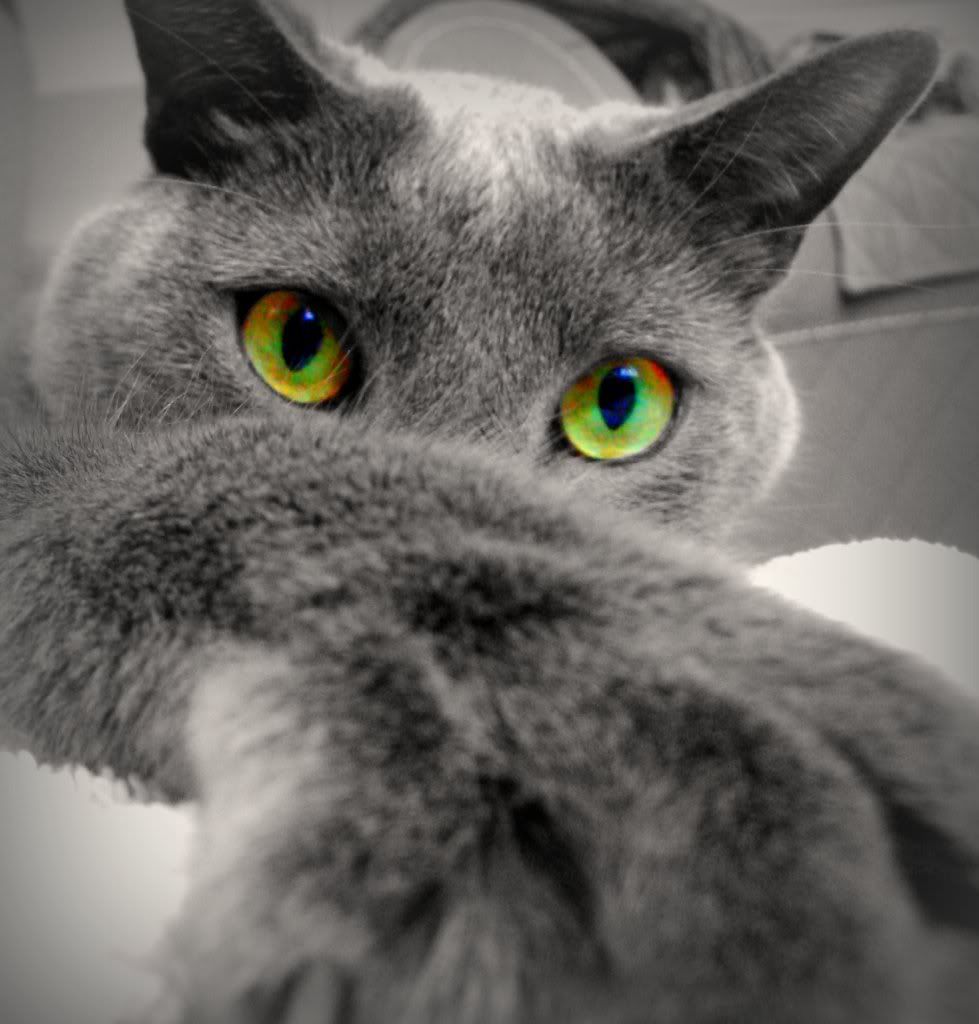 I hope you'll head on over to
I❤Faces
and check out all the other fun birthday and pet entries (and they probably have very nice back stories to accompany them, unlike mine!)...maybe
you
should enter this week!