I didn't think I'd even come close to entering this week's contest over at
I Heart Faces
...then I saw the theme and thought that it would be so fun to try and get creative with bubbles.
My original idea was to get my cousin (she's 13) to sit in a bubble bath (with her bathing suit!), while she blew bubbles with her chewing gum, and someone else blew kid bubbles at her.
It was a fun thought.
And...
It went pretty far: I got my cousin to blow bubbles at Monkey while Monkey sat in the bubble bath! We did try to do a few pictures of the two of us blowing our bubble gum but we couldn't sync it--we kept laughing and accidentally spitting out our gum. Oh well, it was a nice effort.
In the end, I had three great photos of Monkey playing with the bubble bath bubbles and the bubble blowing bubbles. J was the ultimate decider and chose the picture with bubbles piled high on her head and a lone blown bubble perched on top of that!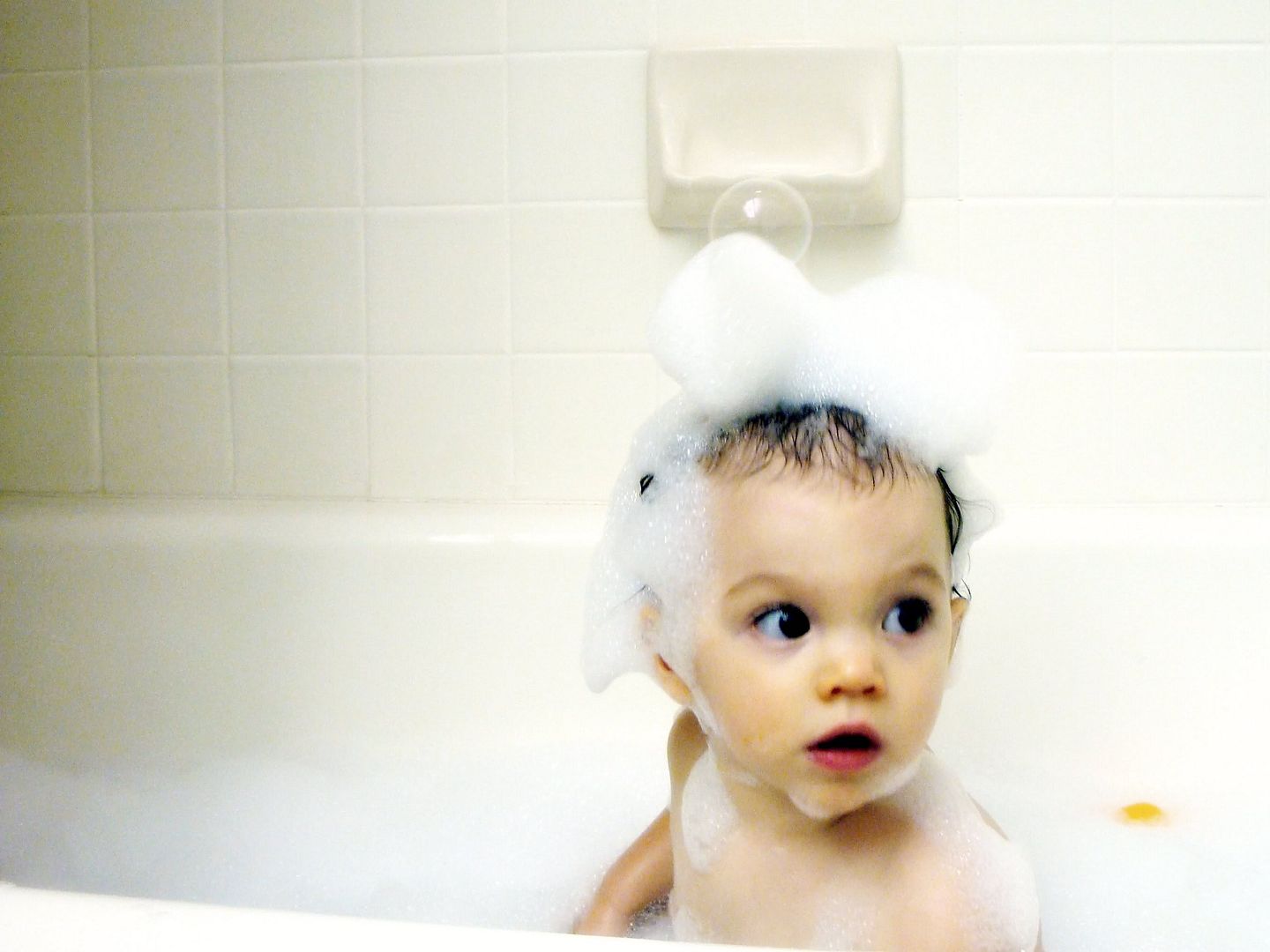 Feel free to check out
option 1
or
option 2
to see if you agree with J's opinion...
OR
feel free to enter your own creative bubble shot and be inspired by the other entries at
I Heart Faces